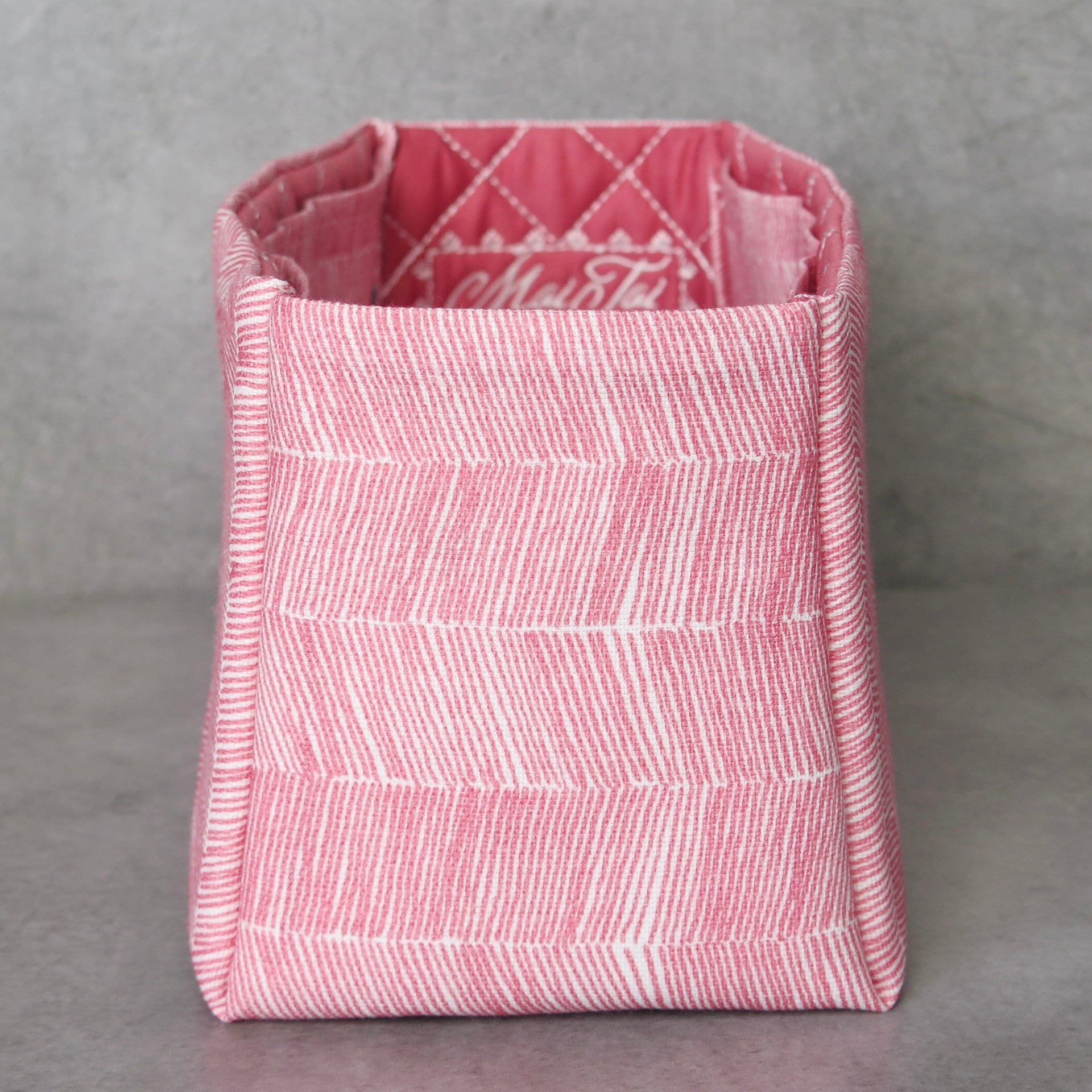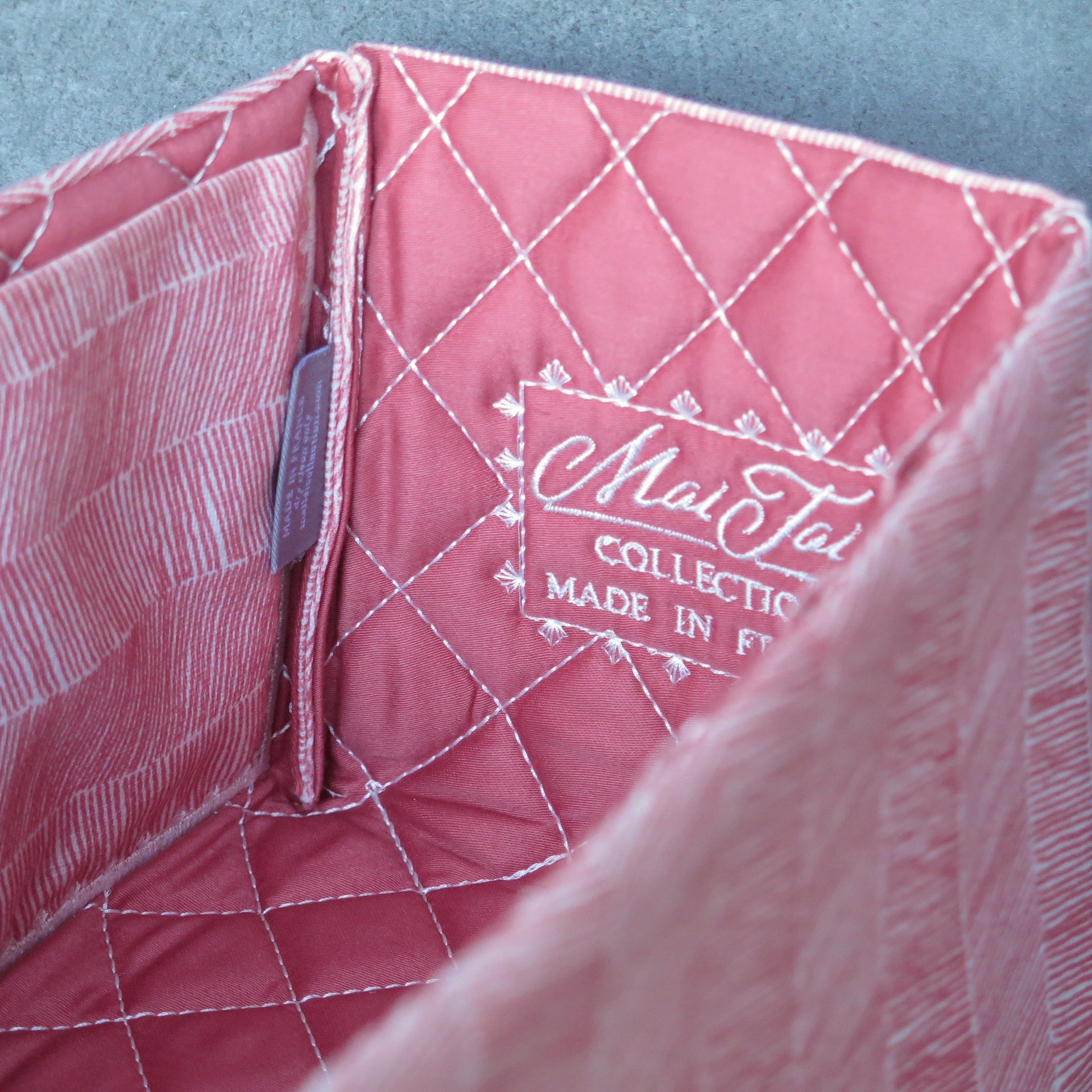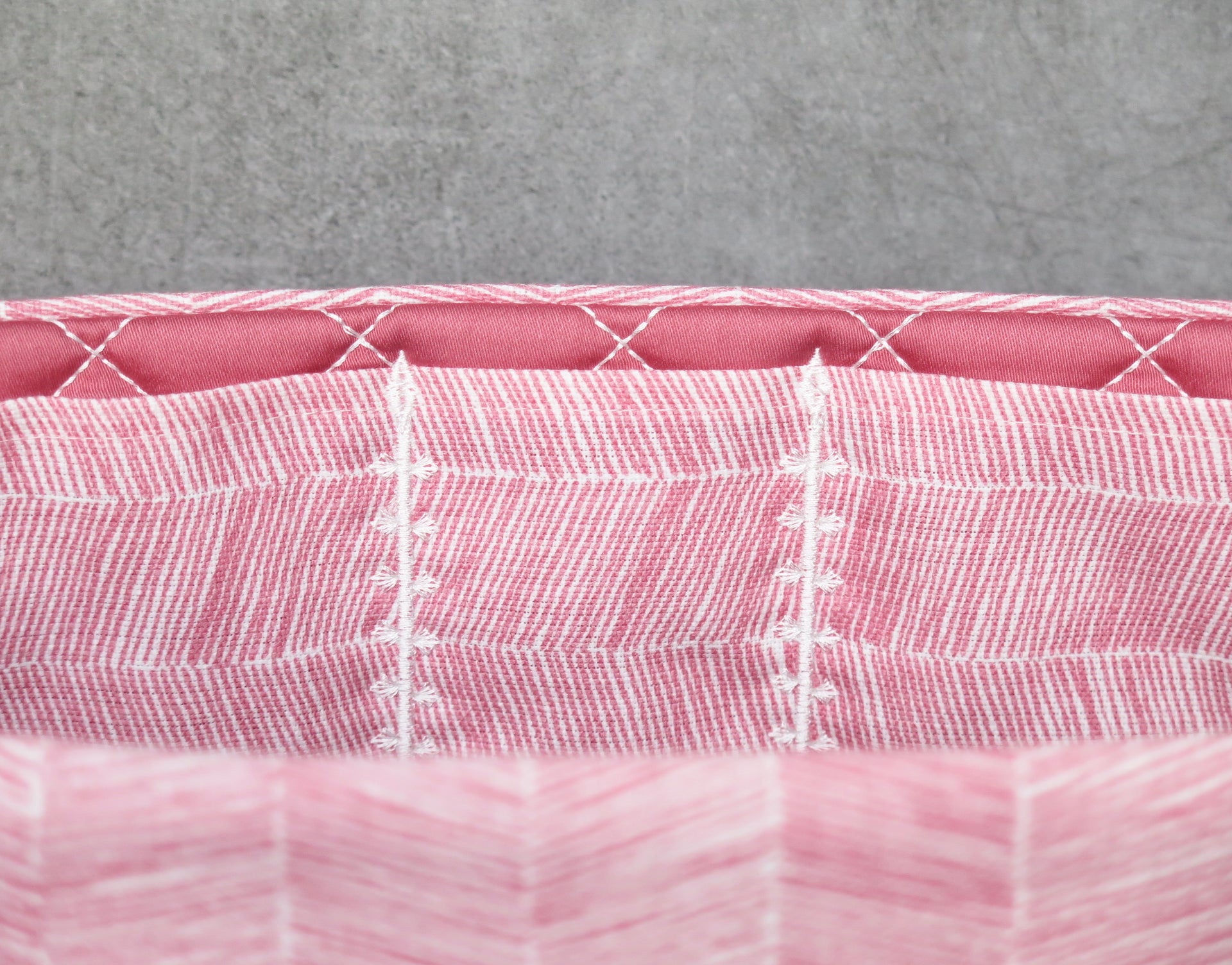 Zig-Zag is a fresh and modern geometric design featuring a free-hand, slim herringbone pattern. The hand-drawn nature creates areas of light and shade, giving this print interest and depth.
The Sorbet CW is a fresh raspberry pink that provides a beautiful pop of colour to neutrals such as grey, etoupe, white, black and greiges but works equally well with pinks. blues and greens. 
The herringbone Zig-Zag fabric of the insert's exterior and inner pockets come are matched with a cotton sateen in raspberry sorbet colour for the interior.
Each insert features a partial section of the design, so every piece is unique and slightly different from one another.
The Zig-Zag edition is made with our noted signature details: exquisite embroidery, deluxe fabrics, and distinct, high-quality French craftsmanship.

CARE
Dry cleaning recommended
MADE IN FRANCE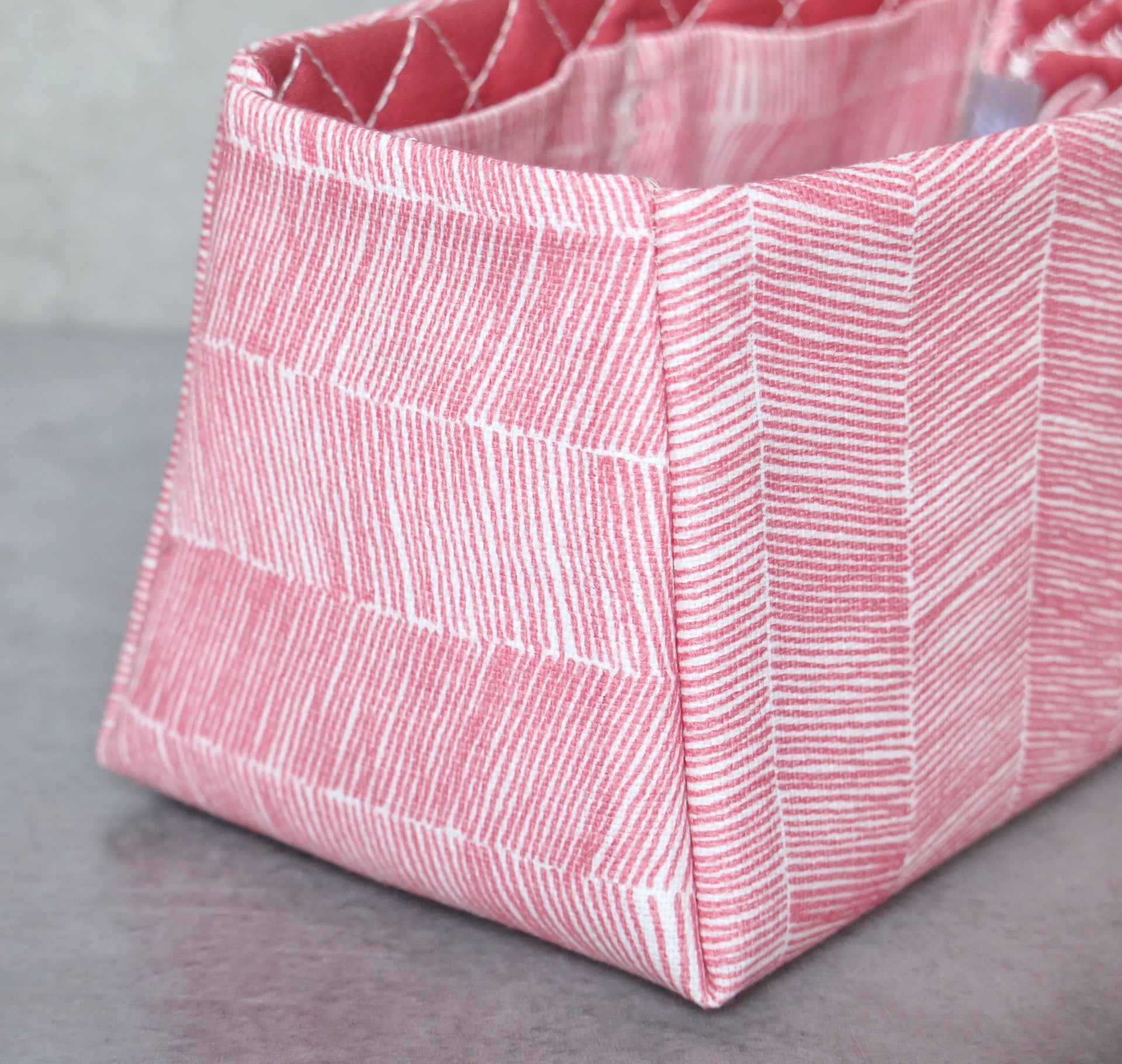 CARE
Dry cleaning recommended
MADE IN FRANCE