Jean-Paul Gaultier
Skin Gold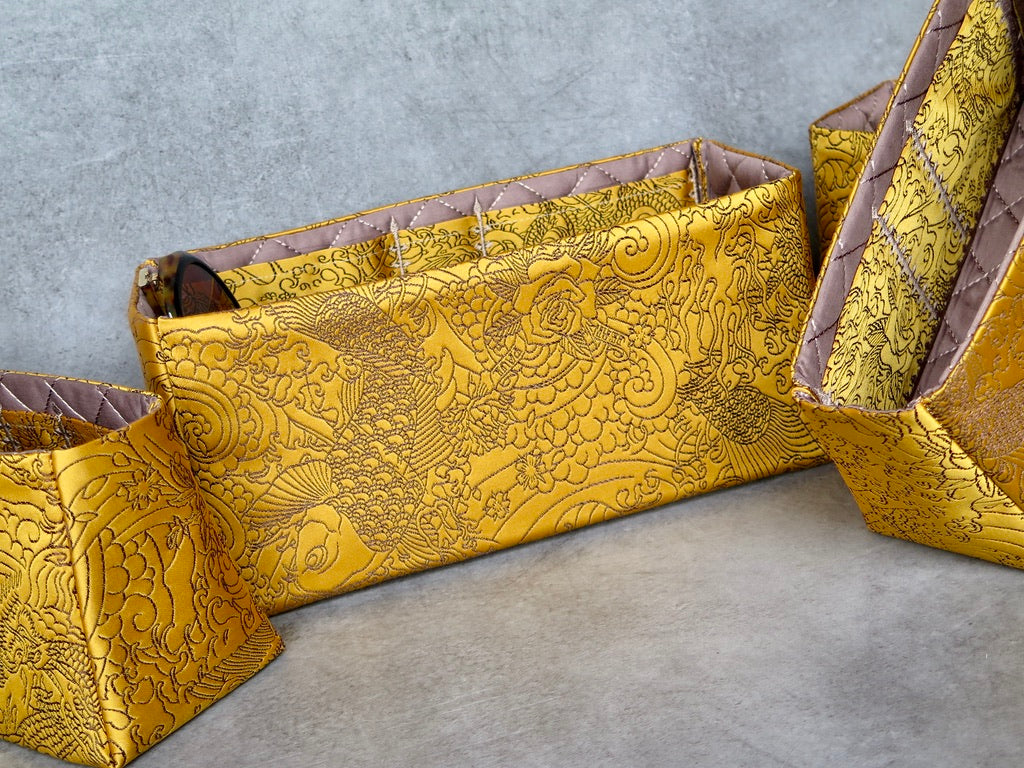 The Skin fabric by Jean-Paul Gaultier is sumptuous, elegant, and playful: delicate, and precisely chiselled Chinoiserie embroidery lines evolve into dragons and roses, waves, fish, and swirls.
The subtle sheen of exquisite satin and discreet sparkle of the engraved, changeant embroidery gives this Collector's Edition insert a rich and luxurious luminosity.
Each insert covers a different aspect of the design and carries a partial or full signature by Jean-Paul Gaultier.
Skin in Gold 
The insert's interior is quilted with a solid-coloured taupe fabric by JAB Anstoetz s that compliments the JPG Skin Gold fabric perfectly.
The Collector's Edition inserts in the Jean-Paul Gaultier Skin Laque fabric are made with our noted signature details: exquisite embroidery, deluxe fabrics, and distinct, high-quality French craftsmanship.
CARE
Dry cleaning recommended
MADE IN FRANCE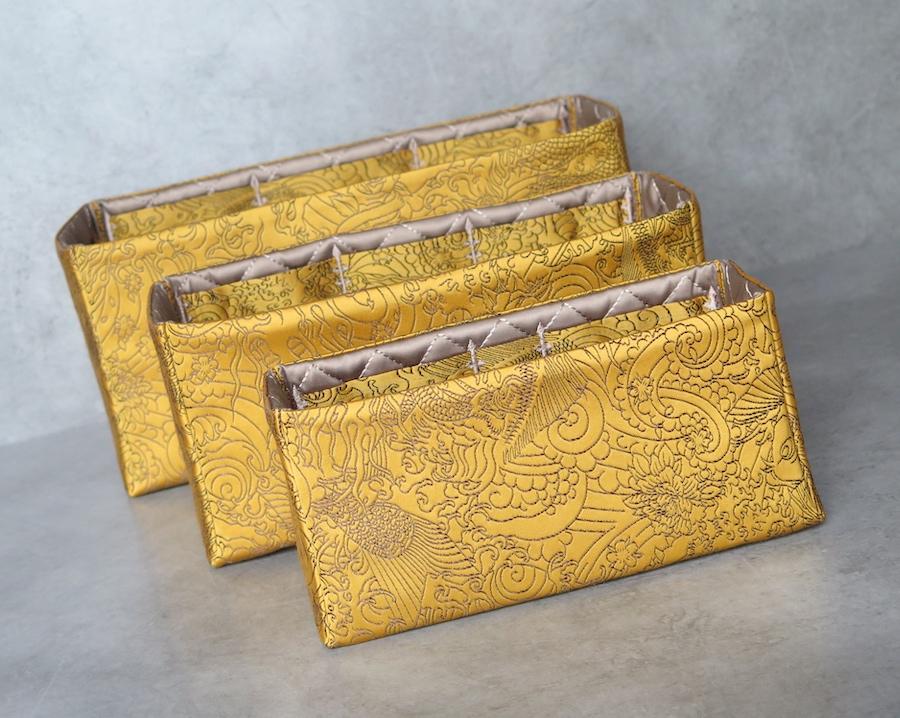 Jean-Paul Gaultier Collection
Skin Gold
From €129.00
CARE
Dry cleaning recommended
MADE IN FRANCE