Liquid error (snippets/product-combined line 1): include usage is not allowed in this context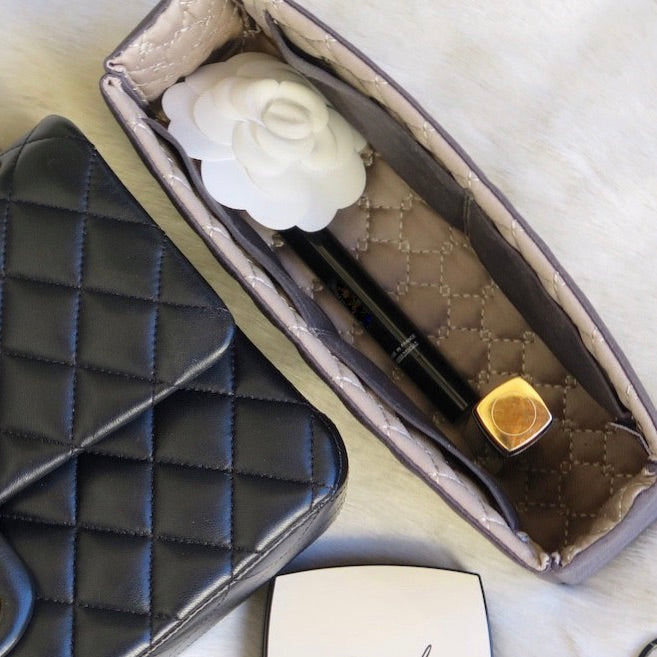 The insert is made in France from pure satin cotton that has a beautiful, subtle sheen. The elegant quilting and fine embroidery complement perfectly the timeless and iconic style of the Chanel Classic Flap bag.
The insert fits like a glove and offers complete protection for the interior of your bag, ensuring that its delicate lambskin lining remains immaculate and pristine.

Available in three sizes:
• for a Chanel 2.55 reissue 226 bag (Chanel 2.55 Large): 8" x 11" x 3.5" (19.5cm x 28cm x 7cm)
• for a Chanel Medium Classic Double Flap bag: 5"x 9.9"x2.5" (Chanel Sac Classique  moyen 15.5 x 25.5 x 6.5 cm)
• for a Chanel Large Classic Double Flap (Jumbo): 11.7"x7.6"x3.9" (Chanel Grand Sac Classique 30cm x 19.5cm x 10cm)
Available in two colours:
• Anthracite exterior
• Beige exterior
According to customer feedback, the medium size also fits a small/medium Chanel 19 bag.
Dry clean only.
Made in France