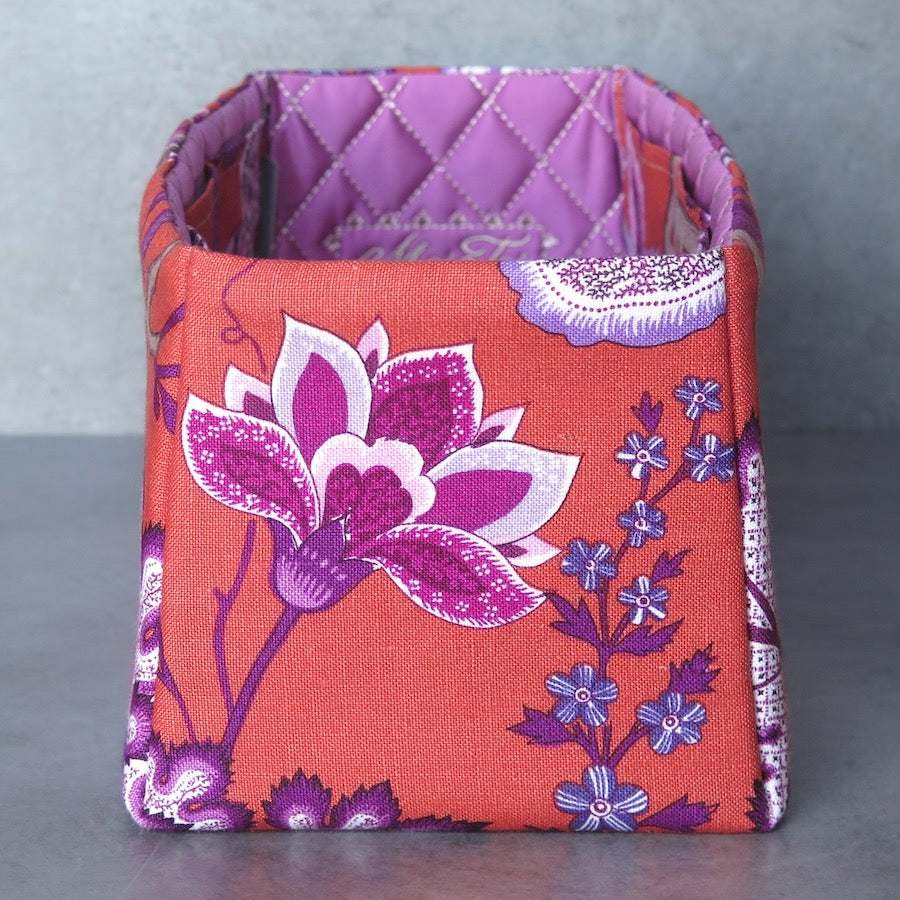 The insert's exterior and internal pockets come in the strikingly beautiful Bagatelle linen fabric by the internationally renowned French fabric house Manuel Canovas. 
The insert's interior is quilted with solid-coloured, lilac cotton fabric, also by Manuel Canovas, that compliments the Bagatelle Corail fabric perfectly.
The Bagatelle inserts are made with our noted signature details: exquisite embroidery, deluxe fabrics, and distinct, high-quality French craftsmanship.
Materials 100% linen (exterior and pockets) and 100% cotton (interior)
Dry cleaning is recommended.
MATERIAL
100% linen (exterior, pockets), 100% cotton (interior)
CARE
Dry cleaning recommended
MADE IN FRANCE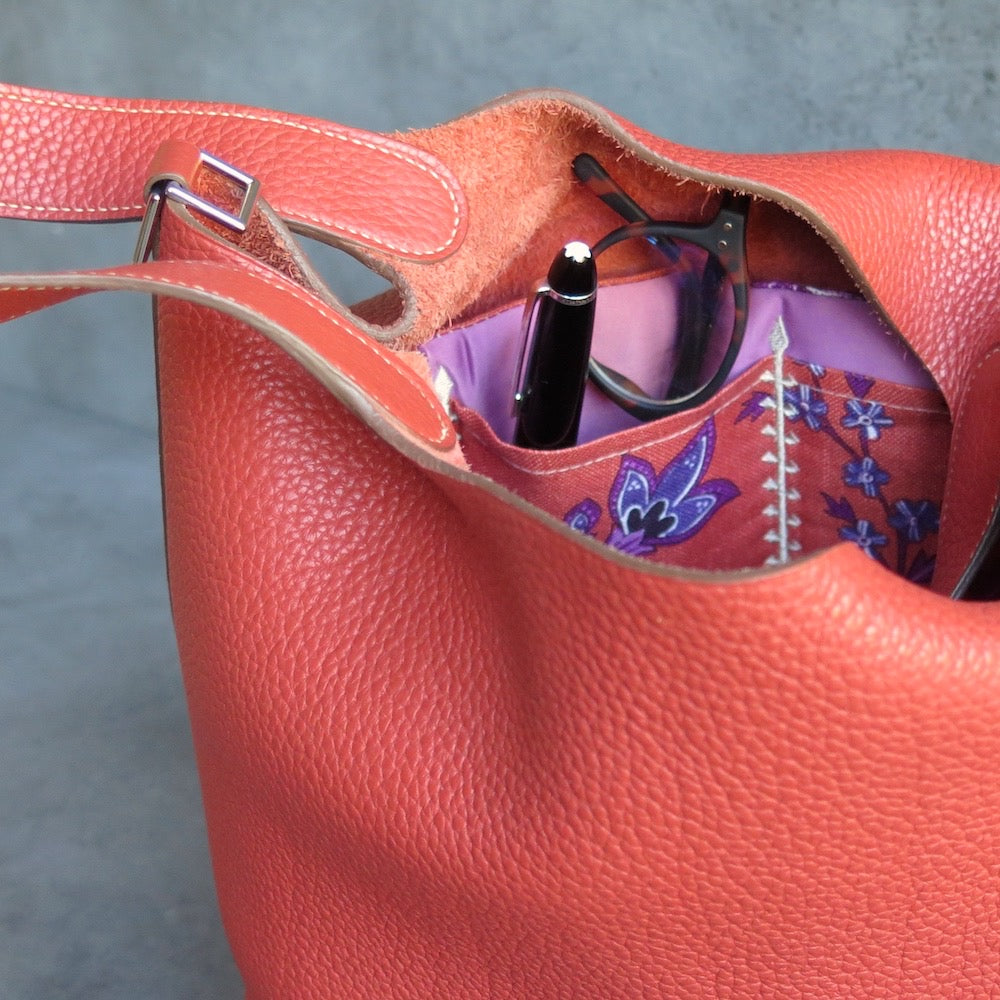 MATERIAL
100% linen (exterior, pockets), 100% cotton (interior)
CARE
Dry cleaning recommended
MADE IN FRANCE