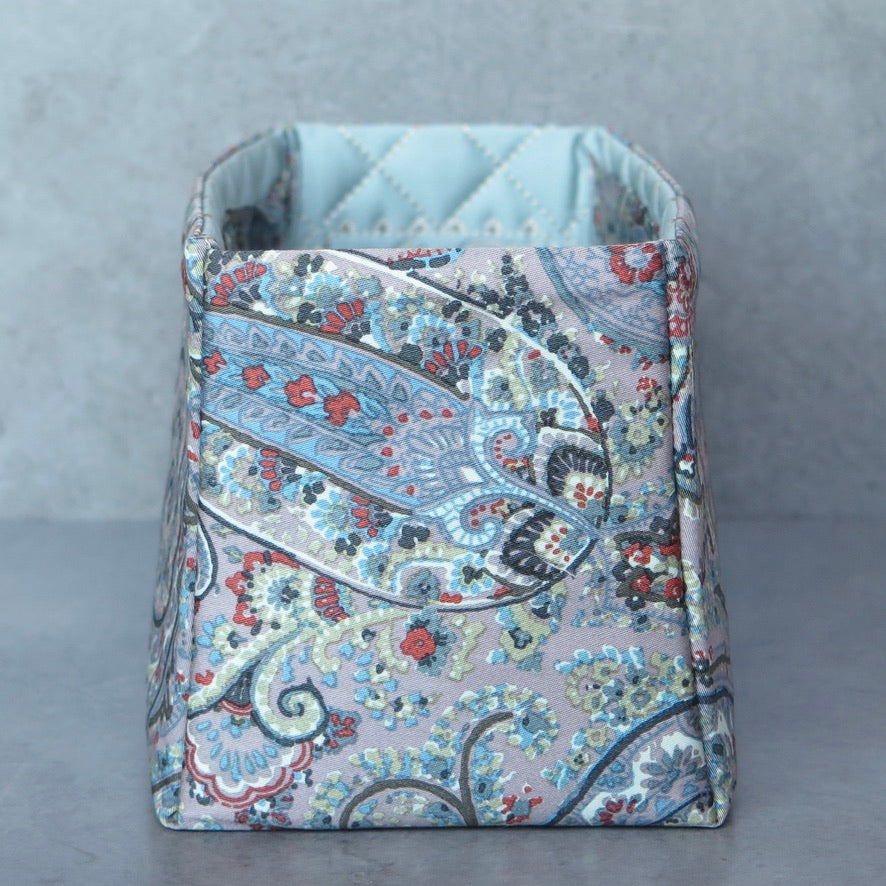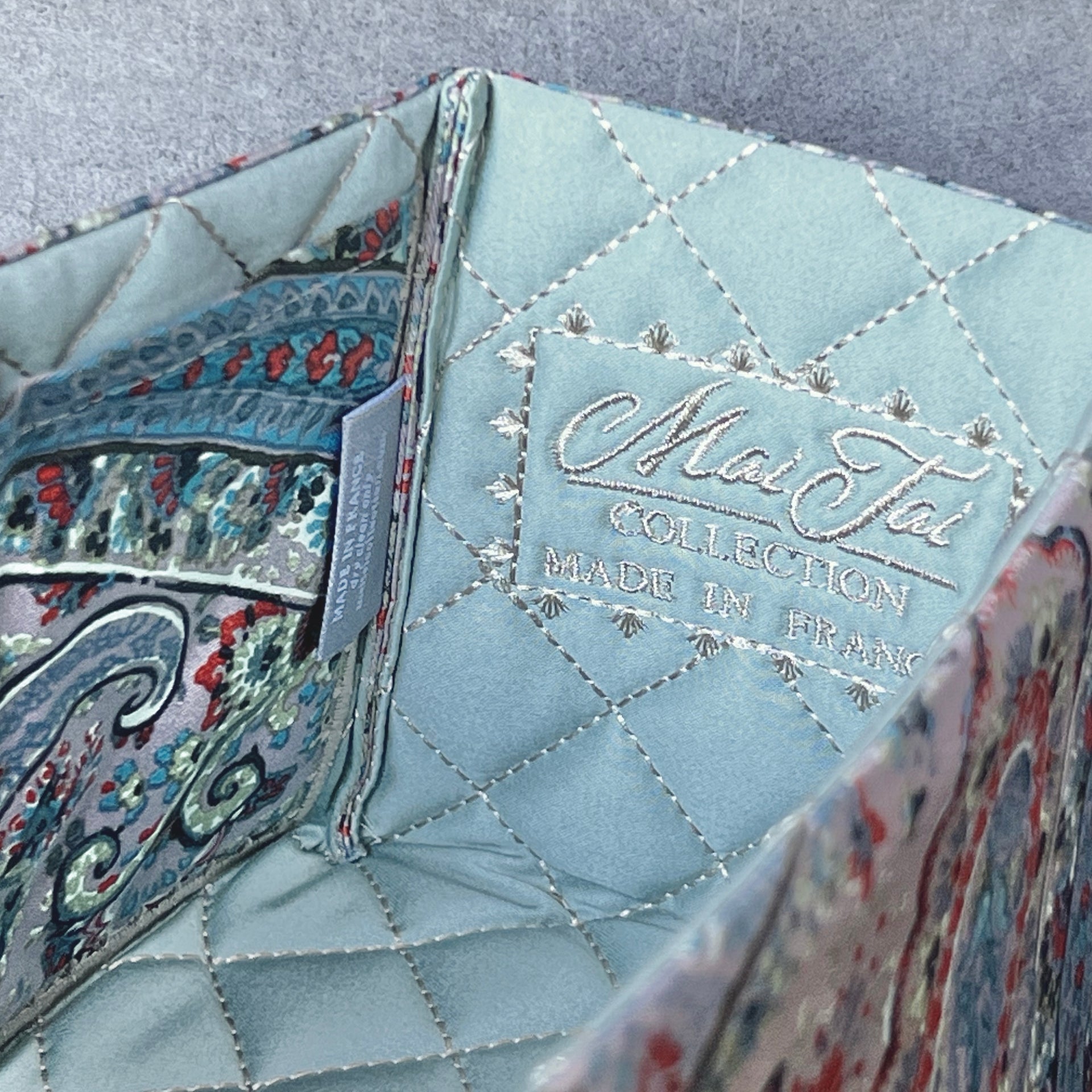 This beautiful fabric is part of ETRO's exquisite home collection and features an elegant Paisley pattern, which is a quintessential design element of the Italian fashion house ETRO.

The insert's interior fabric is a quilted Manuel Canovas cotton that perfectly compliments the ETRO Paisley of the exterior and inner pockets.
Color suggestions: The Lavander fabric has a mauve/taupe base color and the Paisley consists of swirls in warm red, orange, mint, lavender and sky blue, sage, olive, grey and off-white which makes the Lavender Paisley works with numerous bag colors:
Blues and greens: Bleu Atoll, Bleu Brume Bleu Celeste, Bleu Glacier, Bleu du Nord, Bleu Zéyphir, Vert d'Eau, Vert Fizz, Vert de Gris, Vert Olive and many more.
Reds and pinks: Blush, Bougainvillier, Cappucine, Rose Crevette, Rose Été, Rose Lipstick, Rouge Grenat, Rouge Tomate, Rouge H, Rouge Sellier, Rubis and many more.
Neutrals: Craie, Blanc, Etoupe, Graphite, Gris Etain, Gris-Tourterelle, Nata and many more.
The ETRO Editon inserts in Lavender are made with our noted signature details: exquisite embroidery, deluxe fabrics, and distinct, high-quality French craftsmanship.
MATERIAL
100% cotton (exterior and pockets) and 100% linen (interior)
CARE
Dry cleaning recommended
MADE IN FRANCE
MATERIAL
100% cotton (exterior and pockets) and 100% linen (interior)
CARE
Dry cleaning recommended
MADE IN FRANCE