Liberty of London
Folie!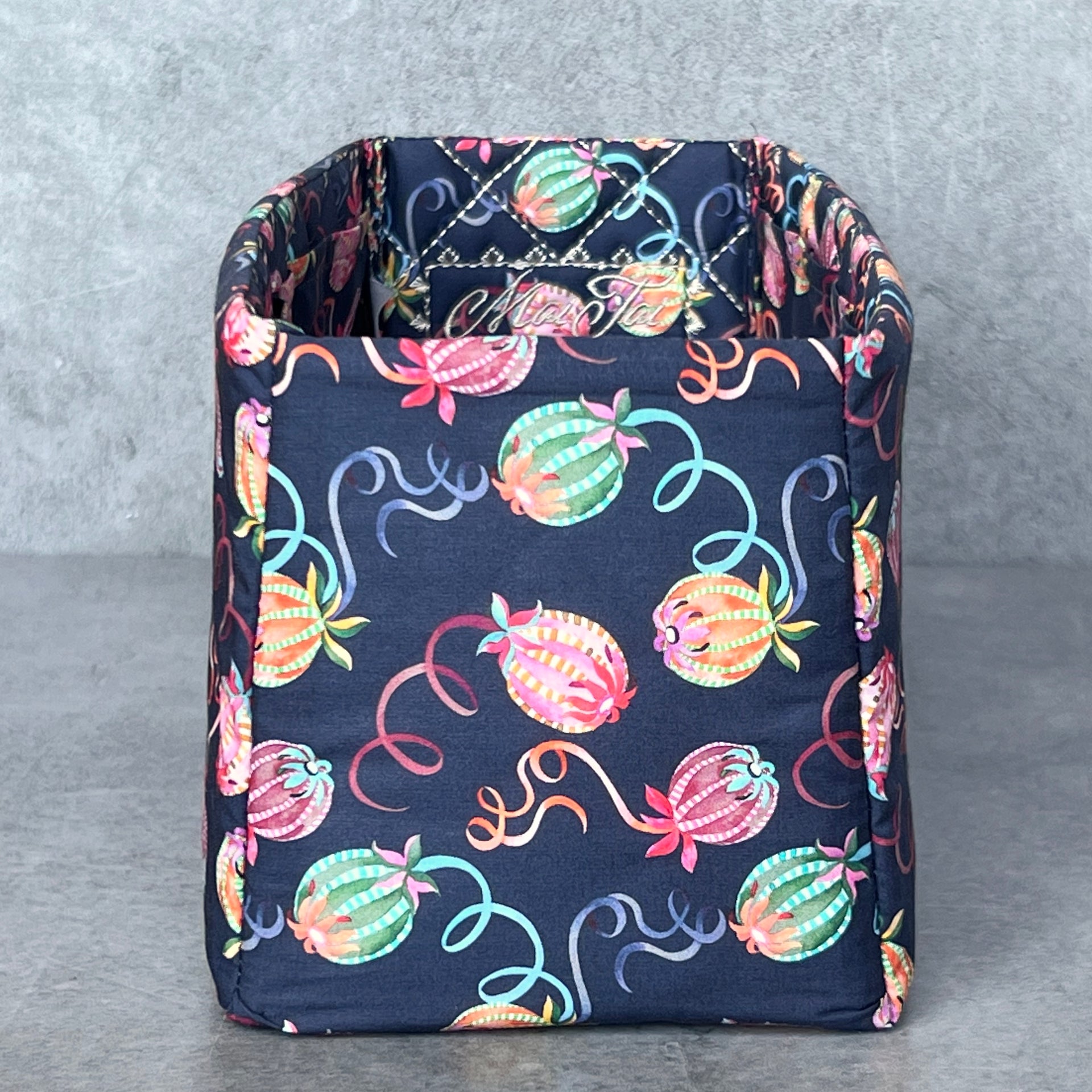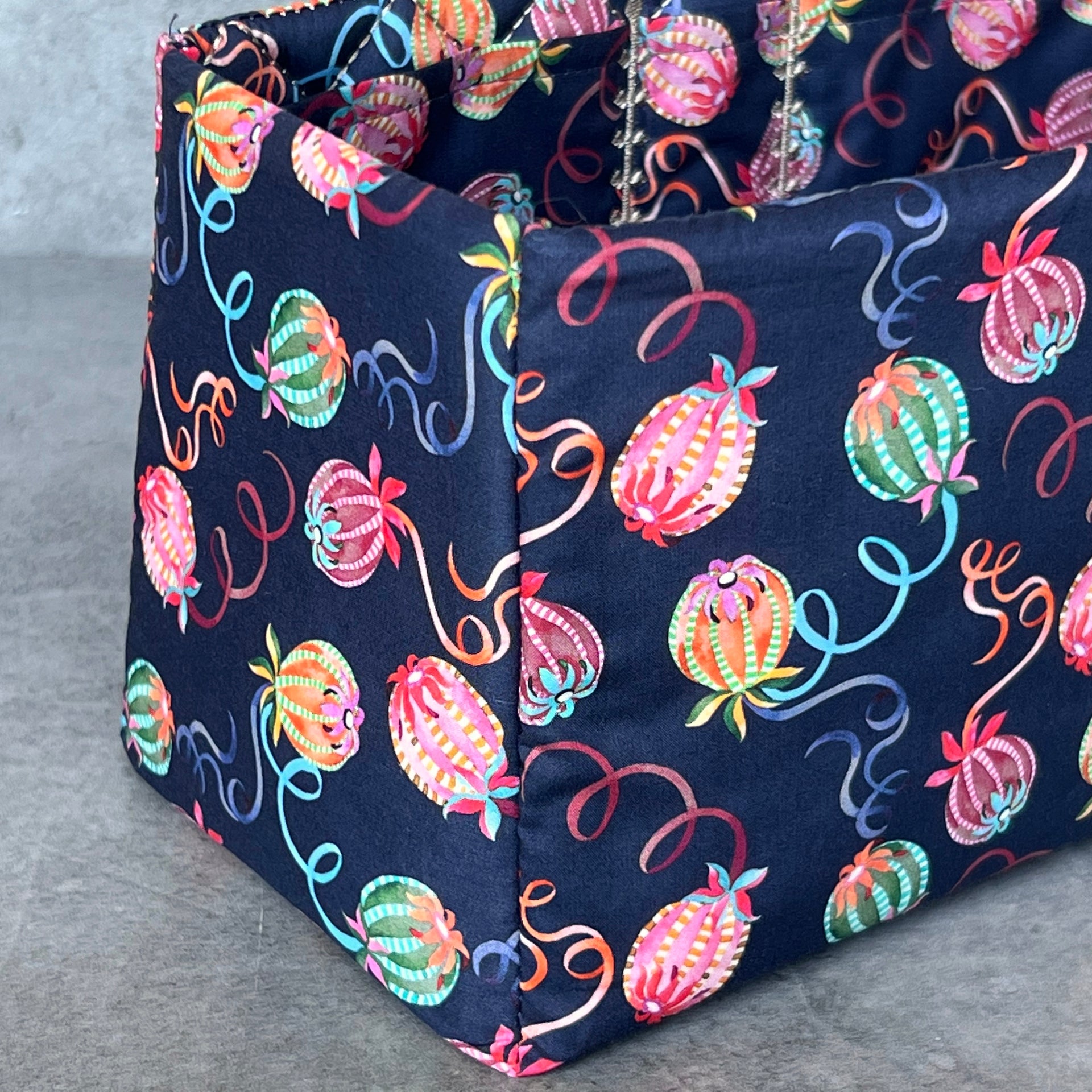 The Liberty Edition inserts are made with Liberty of London's iconic Tana Lawn™ printed cotton.

Tana Lawn™ is an ultra-fine, lightweight, and pure cotton fabric. As a result, our Liberty of London inserts are feather-light (the lightest in our collection). Despite being lightweight Tana Lawn™ cotton is not fragile;  it is famously used for dress and shirt making because of its durability.
Colour recommendations:

The Folie! fabric has a midnight blue base and multicoloured, whimsical design elements, which makes it a beautiful match for many different leather and bag colours. 
Reds, pinks, oranges and yellows: Apricot, Crevette, Bouganvillier, Capucine, Framboise, Jaunes de Naples, Lime, Rouge de Coeur, Rouge H, Rose Azalee, Rose Confetti, Rose Ete, Rose Extreme, Rose Texas, Rose Lipstick, Rouge Grenat, Rouge Tomate, Rubis, Soleil, Pink and many more. 
Blues and greens: Bleu Agate, Bleu Atoll., Bleu Electrique, Bleu Jean, Bleu Lin, Bleu du Nord, Bleu de Malte, Bleu Nuit, Celeste, Bleu Sapphire, Deep Blue, Emeraude, Indigo, Bleu Encre , Menthe, Vert Bosphore, Vert Criquet, Vert Jade, Vert Cypres, Vert Paon, Vert Vertigo, Malachite, Mykonos, Zanzibar, and many more. 
The Liberty of London Collection inserts in the Folie! fabric are made with our noted signature details: exquisite embroidery and distinct, high-quality French craftsmanship.
CARE
Dry cleaning is recommended.
MADE IN FRANCE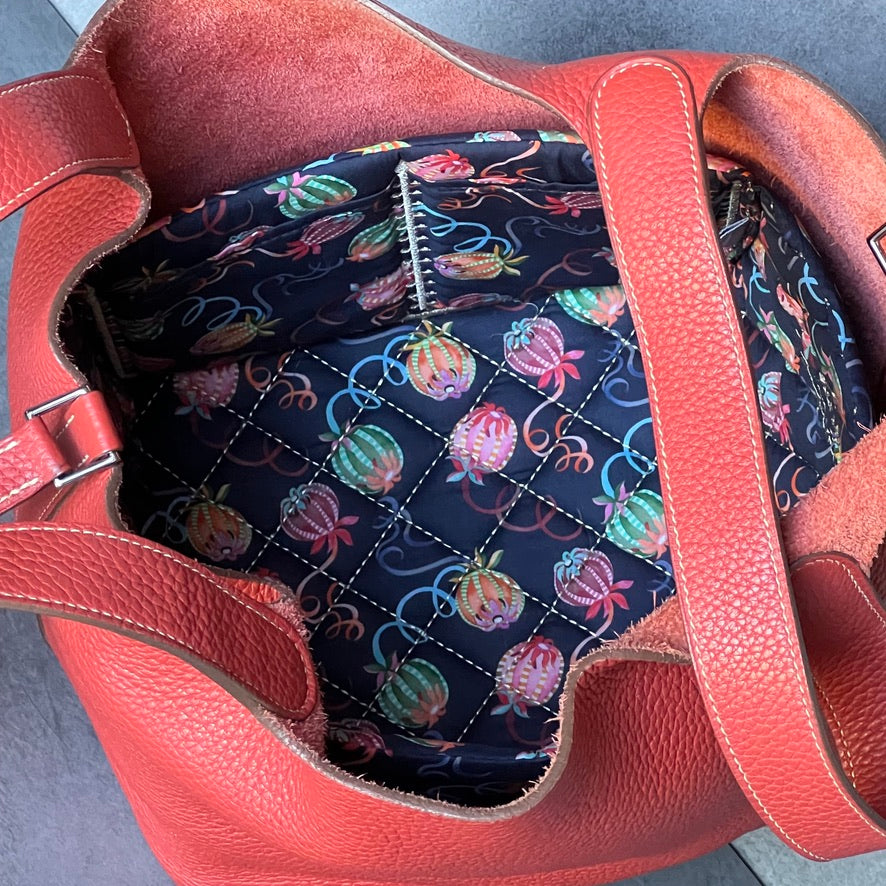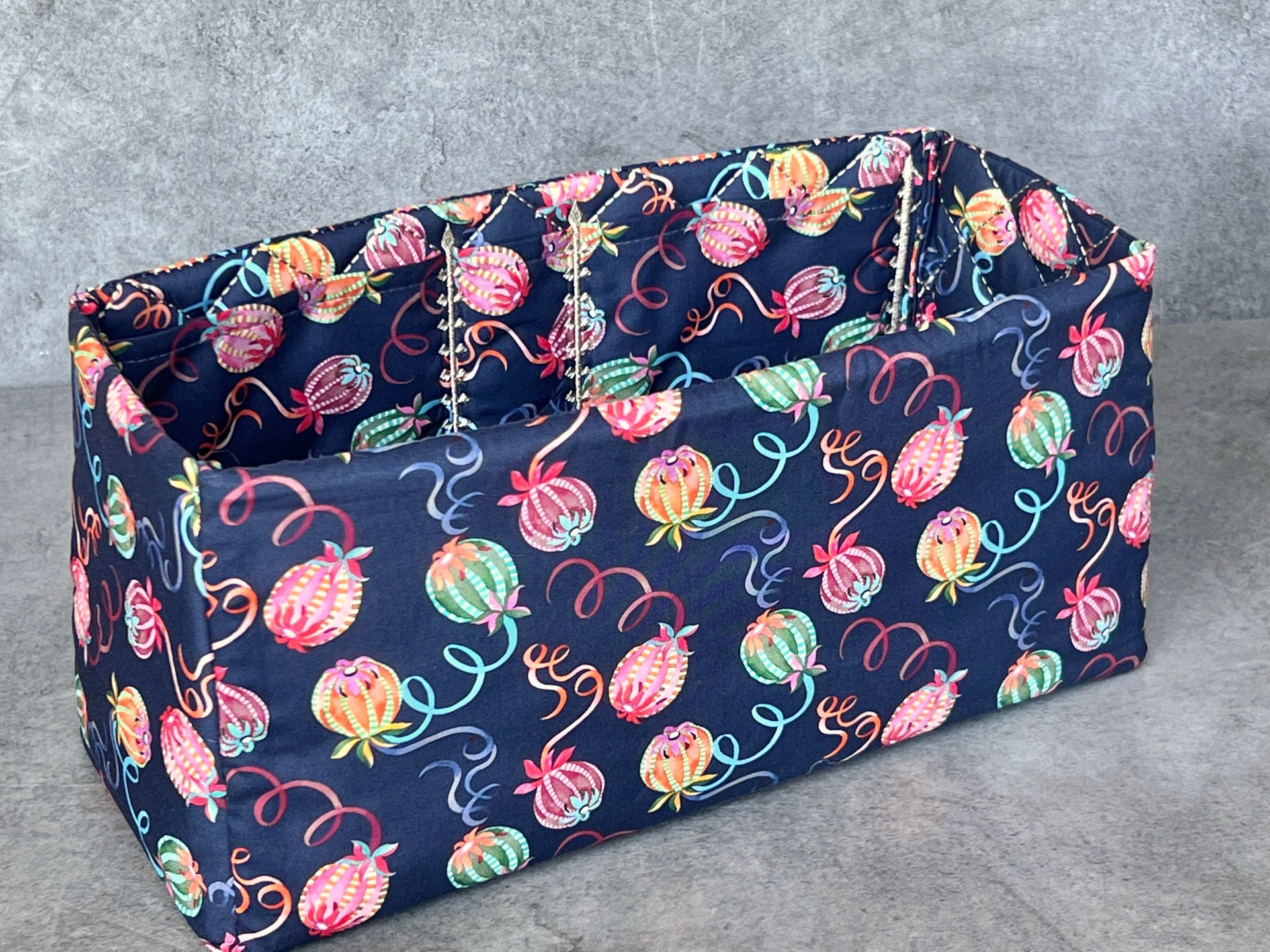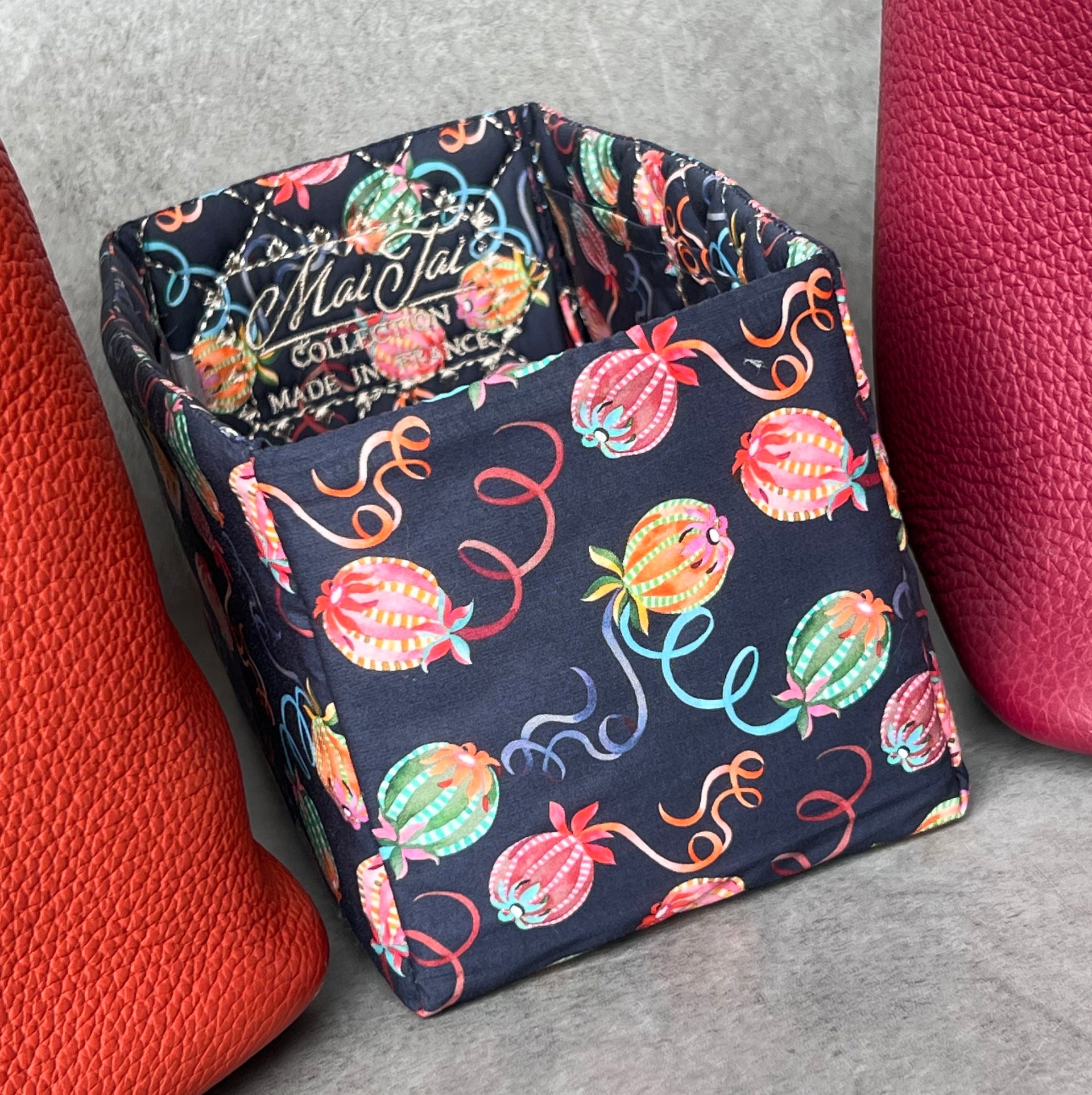 Liberty of London collection
Folie!
From €84.00
CARE
Dry cleaning is recommended.
MADE IN FRANCE