Place your scarf (a 90 Carré) face down on a flat surface and pinch some silk in the place where indicated: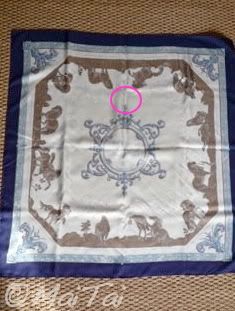 Make a simple knot (or use a scarf ring, as illustrated further down):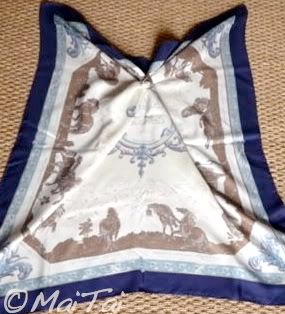 Make the knot as small and tight and possible: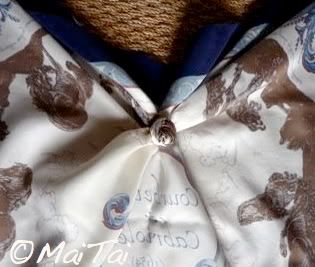 Now place your scarf in front of your body, the knot facing inwards. Take the upper ends (indicated by pink arrows) and secure them behind your neck with a small double knot.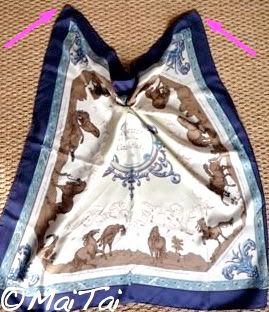 Take the lower ends and tie them behind your back with a small double knot.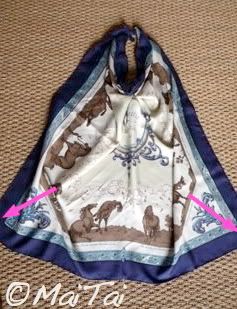 Voilà!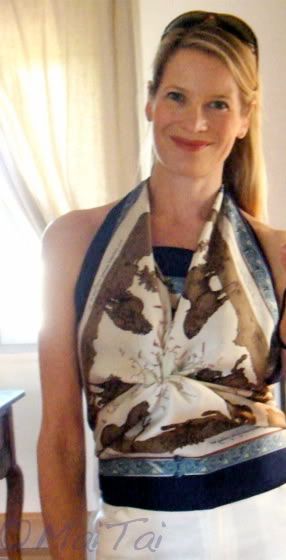 Instead of making a knot in step one, you could also use a scarf ring (petite size) to gather the silk:
Pinch some fabric..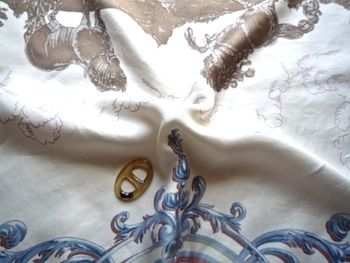 and feed through one end of the ring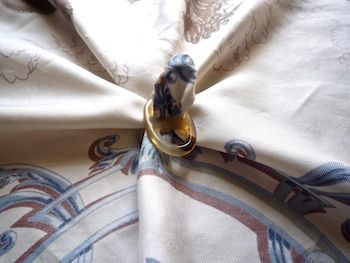 pull to gather more fabric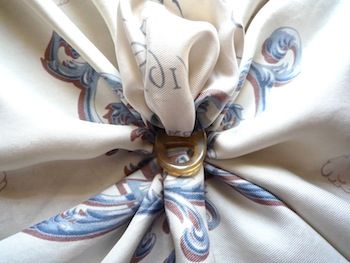 then feed through the other end and tighten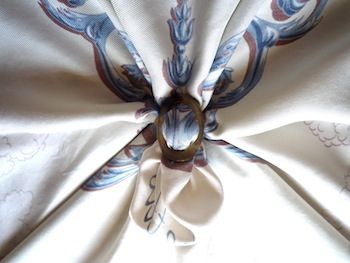 A tight and secure fit is important, if the outcome is loose, go back to step three and pull more fabric through