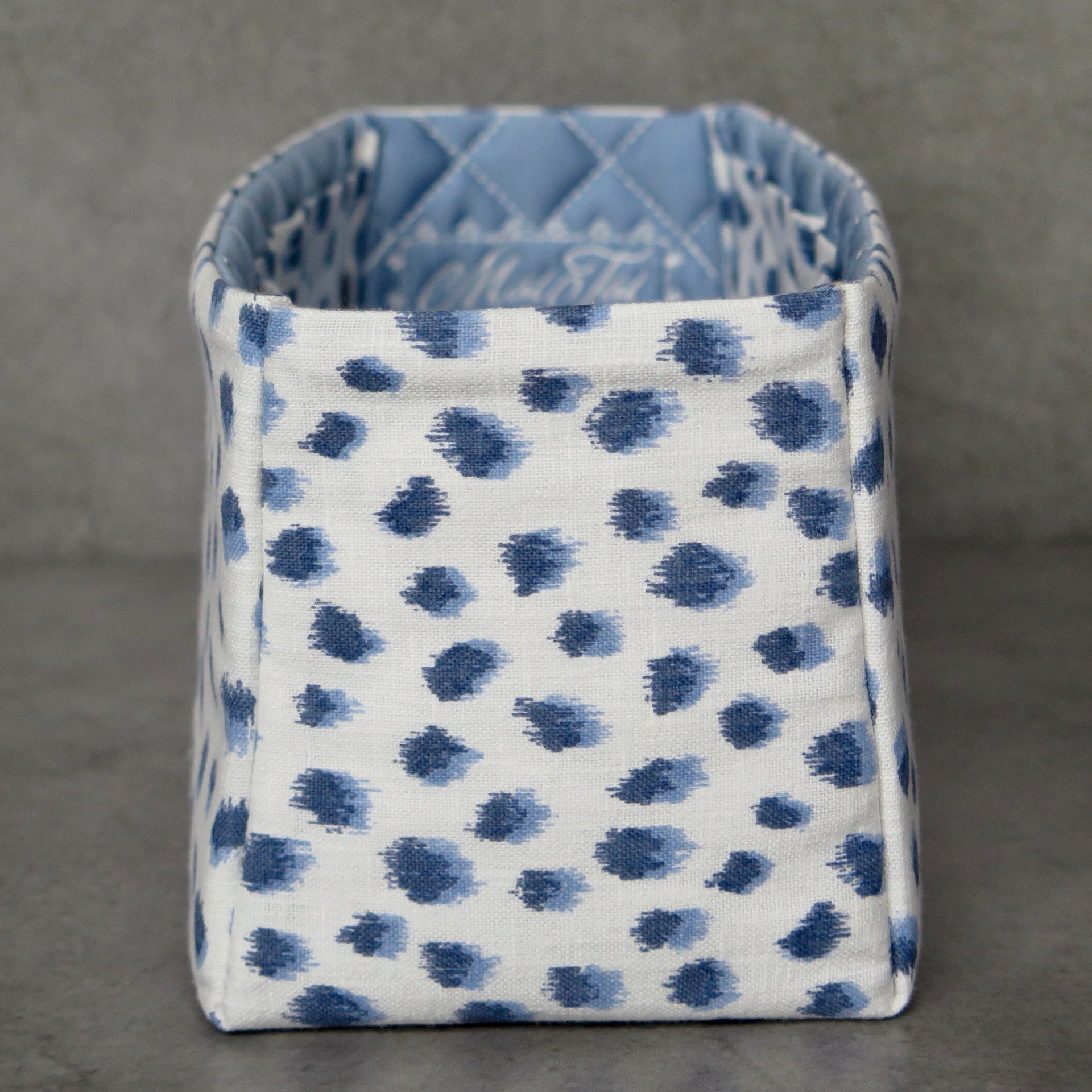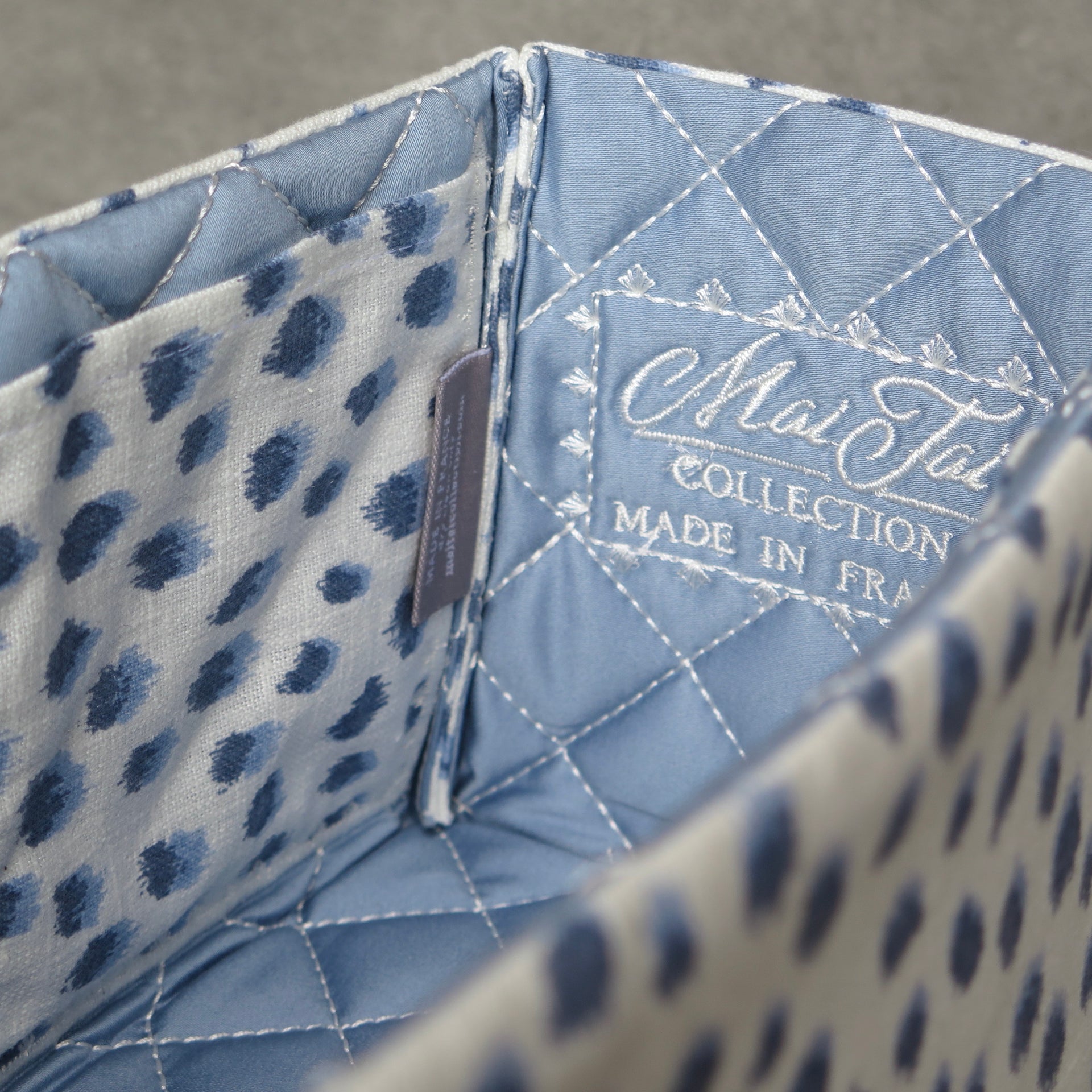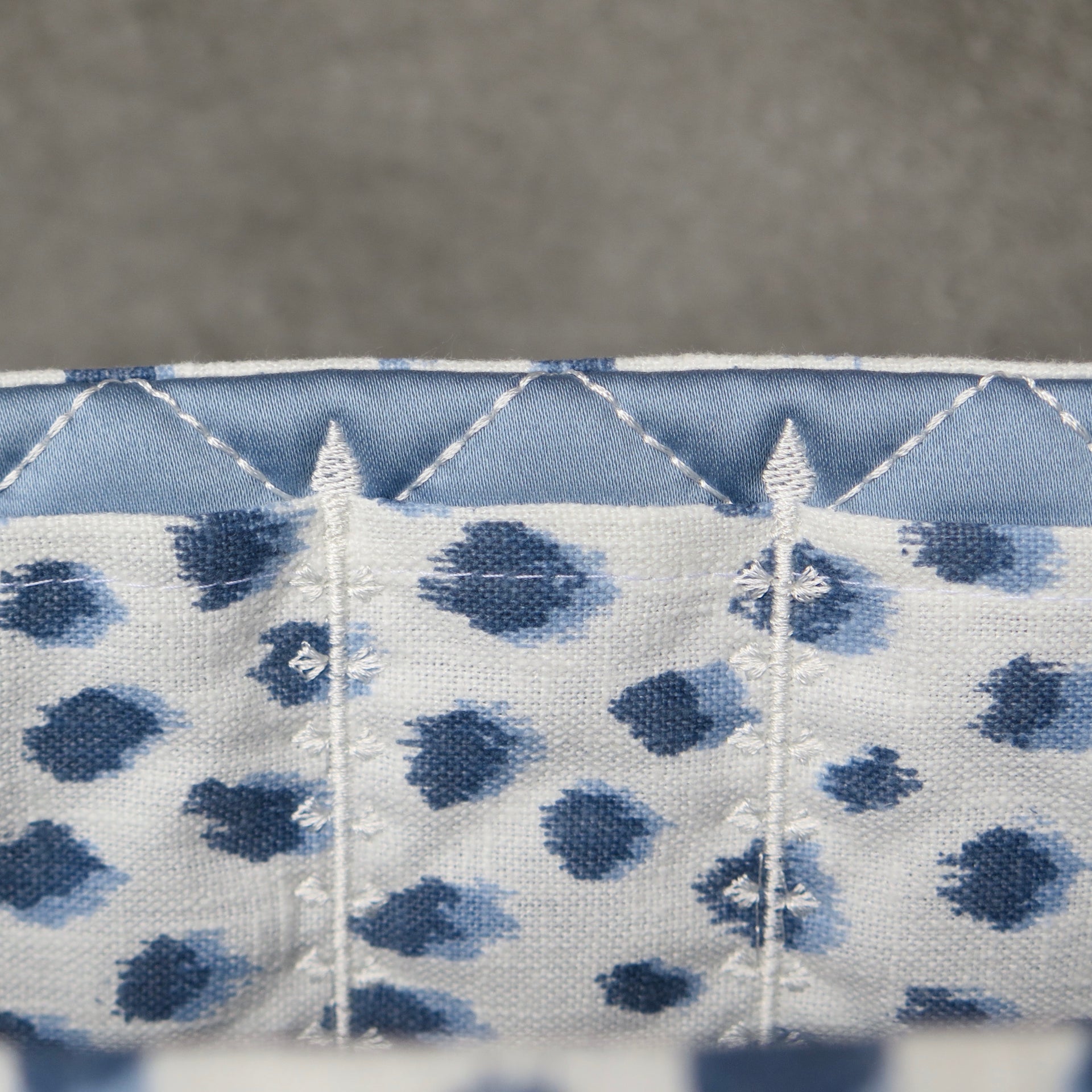 The Petit Leopard is a fresh and playful take on a classic leopard print.
The two-tone leopard dots in indigo and sky blue on the insert's exterior and inner pockets are matched with a beautiful Manuel Canovas cotton sateen in bleu ciel for the interior.
The Ciel CW is a fresh blue that provides a beautiful pop of colour to neutrals, but works equally well with blues.
Each insert features a partial section of the design, so every piece is unique and slightly different from one another.
The Petit Leopard edition is made with our noted signature details: exquisite embroidery, deluxe fabrics, and distinct, high-quality French craftsmanship.

CARE
Dry cleaning recommended
MADE IN FRANCE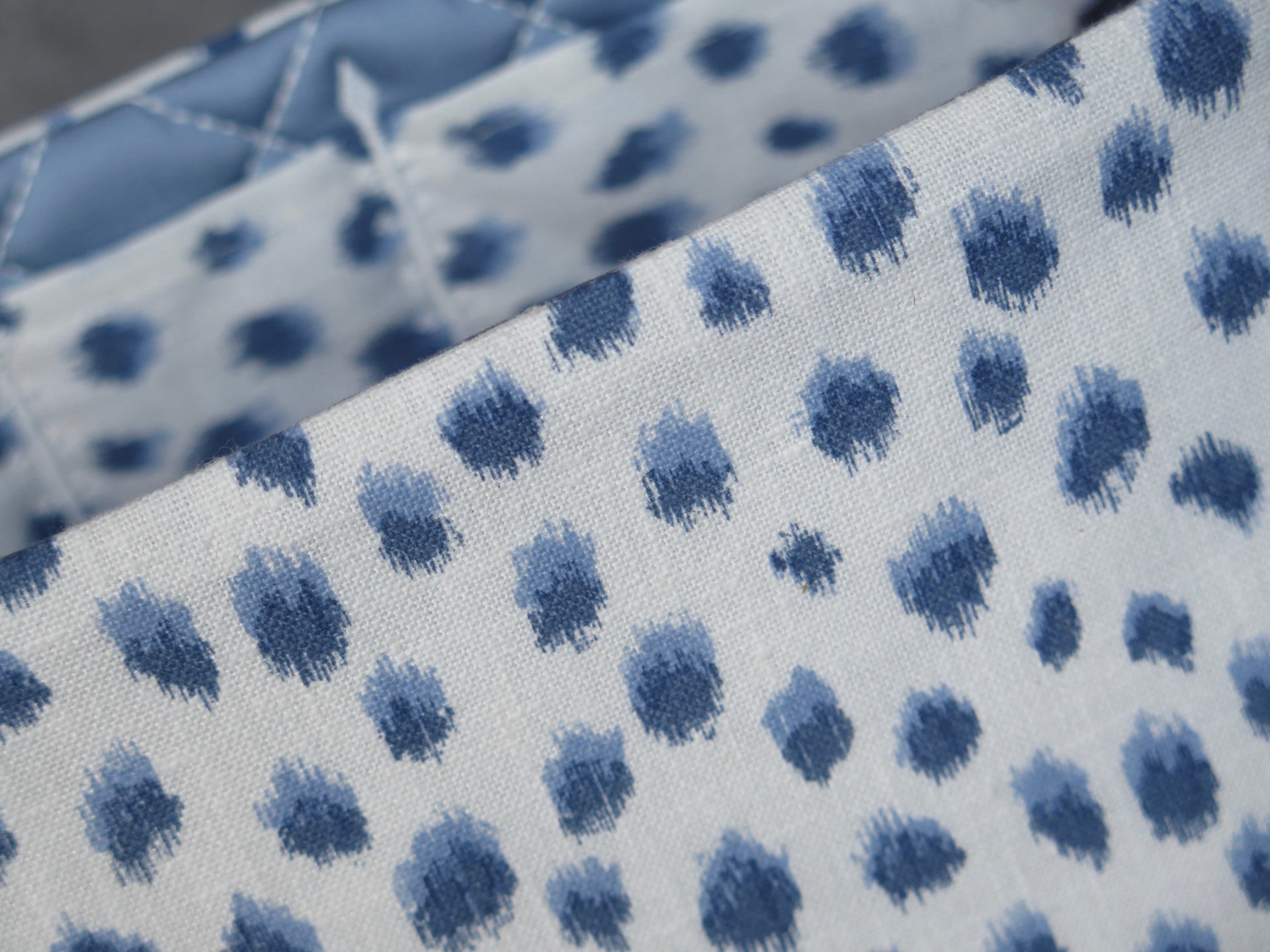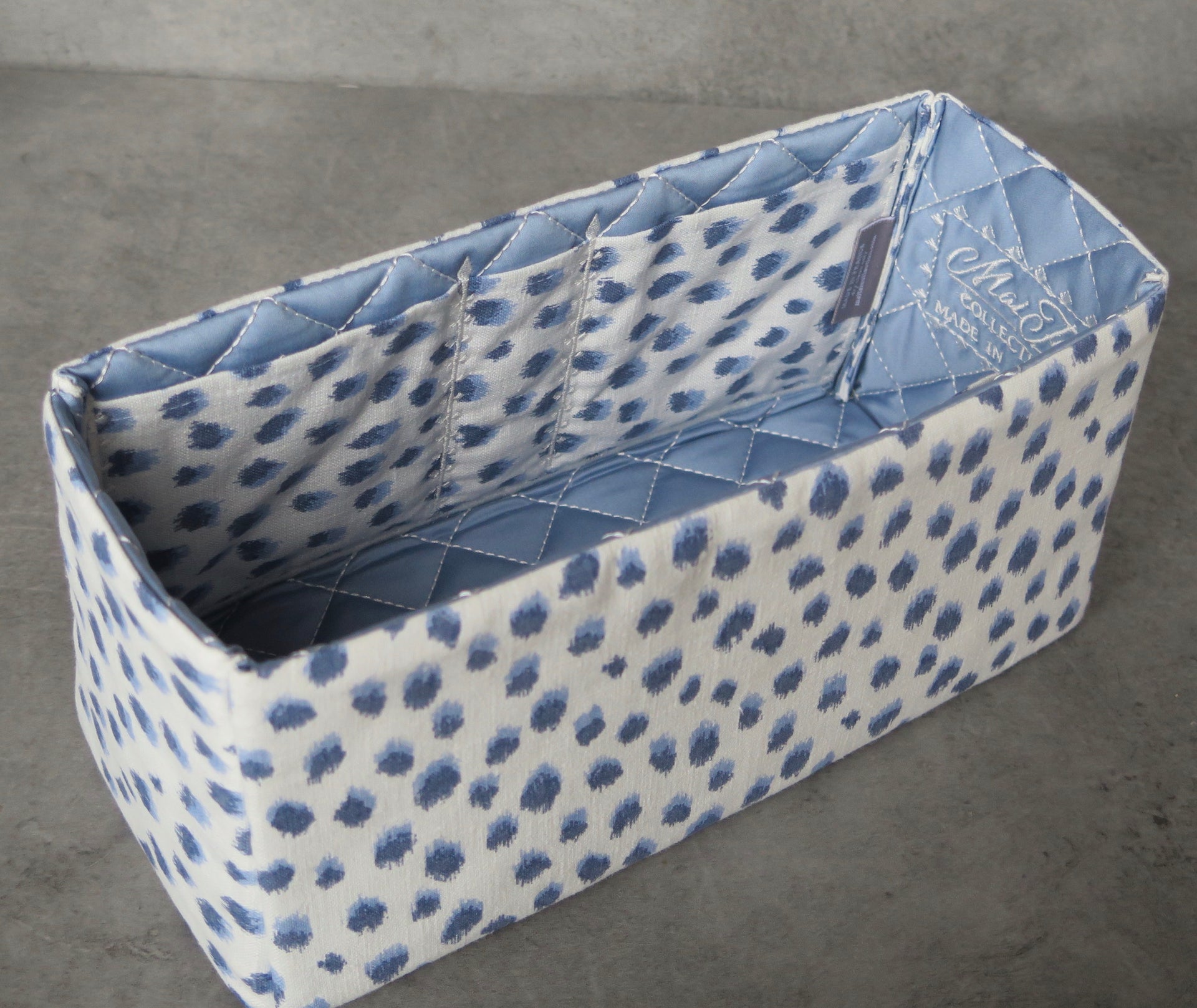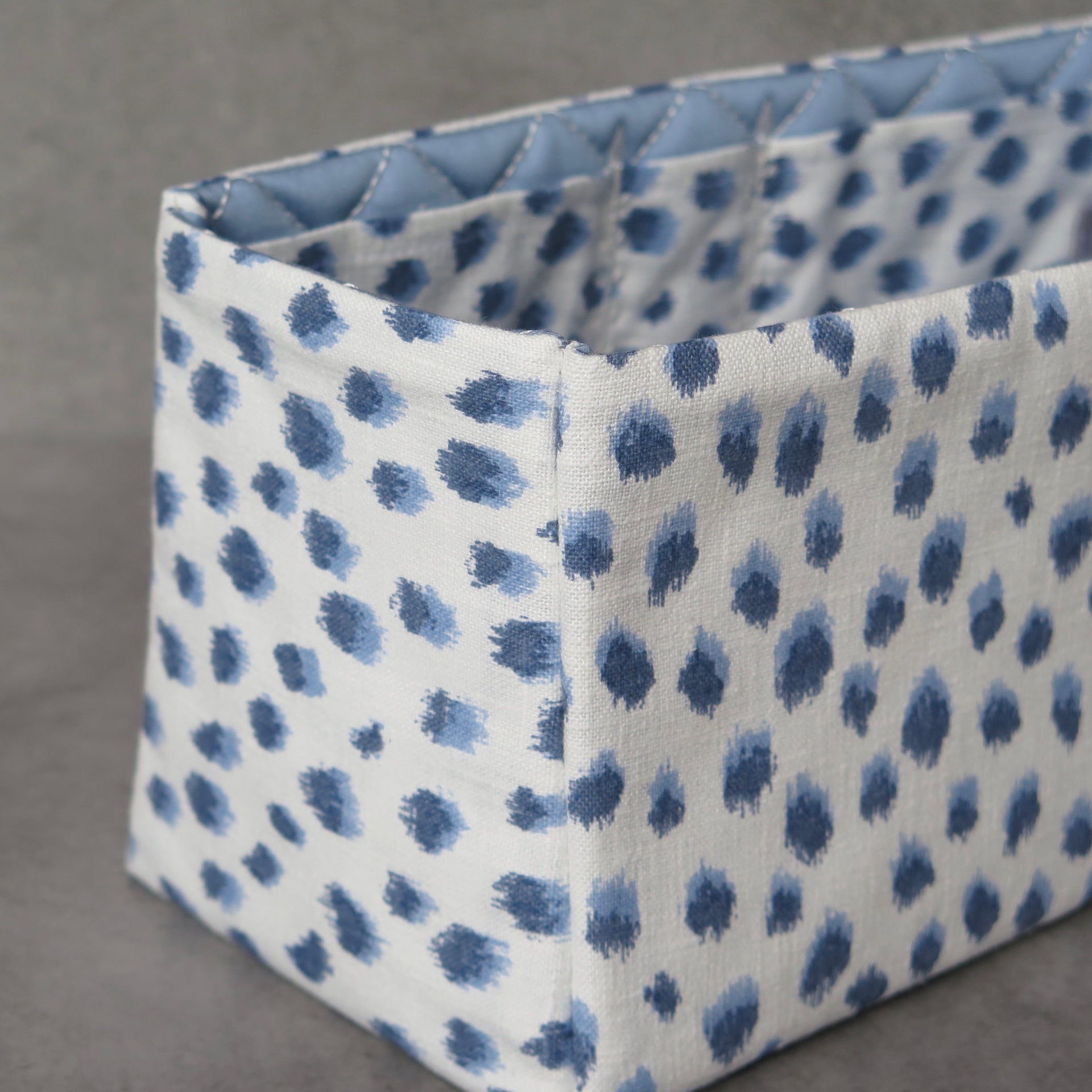 CARE
Dry cleaning recommended
MADE IN FRANCE